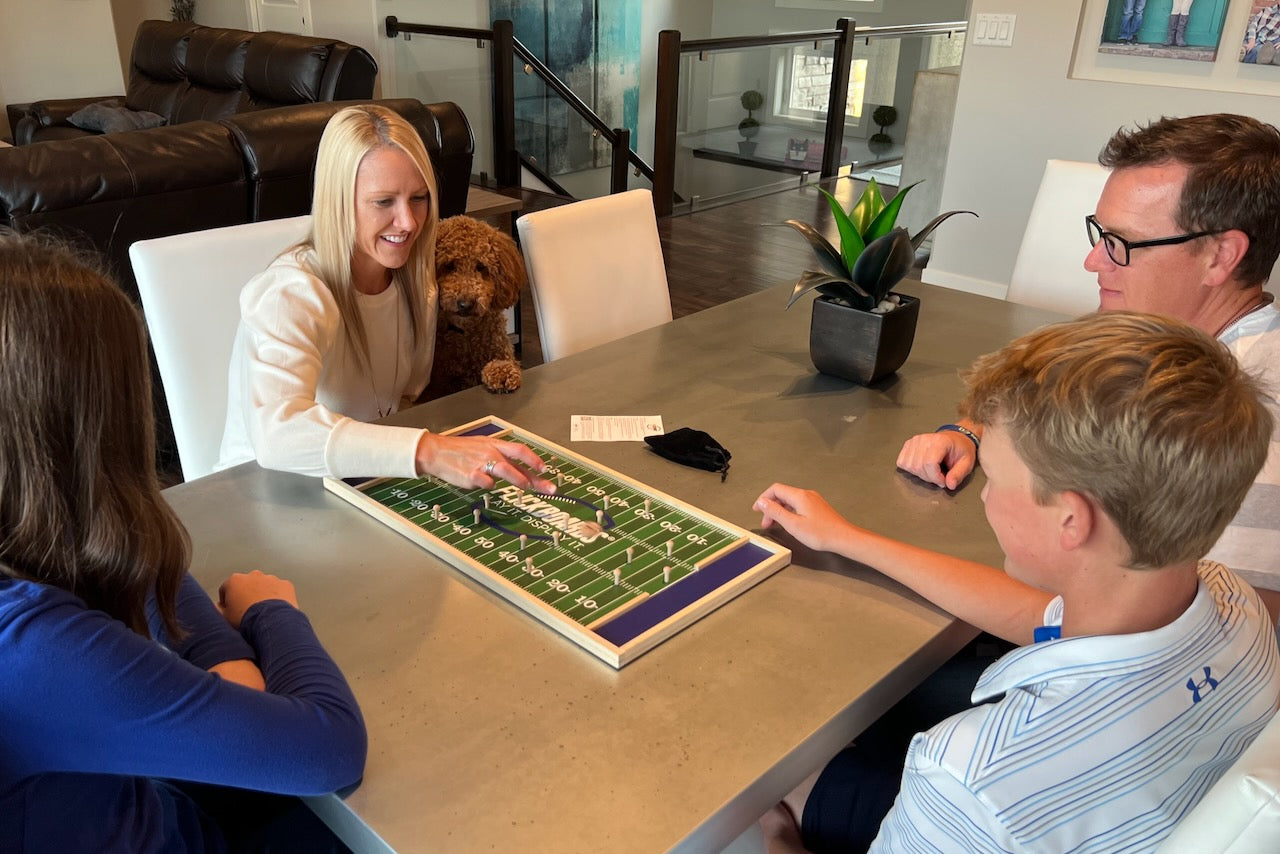 Celebrate and express your team spirit - "Play It. Display It.®" with Flickboards®.
Flickboards is an innovative sports-themed game that brings the fun and excitement of a tailgate party to the comfort of your living room! A modern take on the classic game of Tabletop Football, it's an ideal way to entertain everyone at family gatherings, parties, and tailgates. What truly sets Flickboards apart is its dual-purpose use as stylish wall decor for your living space, office, and fan cave.
$74.99 - Officially Licensed
College Football
Game day is here with our officially licensed College Football Flickboards! Browse our collection of 30+ college teams from top conferences such as the SEC, Big10, and Big12, and more!
$49.99 - Non-Licensed
Team Colors & Designs
Having trouble finding your team's official board? No problem! Explore our Team Colors Flickboards collection, available in vibrant colors like Blue, Red, Orange, Purple, and Yellow. These boards are designed to match your favorite team's colors, perfect for adding a splash of team spirit to your gatherings, whether it's at a tailgate, at a watch party, or in the comfort of your own home.
Additionally, discover eye-catching designs like the beloved USA Flag in our collection. These unlicensed designs offer an affordable way to enjoy the complete Flickboards experience without breaking the bank.
NEW TEAMS ARRIVING IN SEPTEMBER
We have bought a number of board games and none of them have been played as often; or by as many people in our family as our Flickboard.
Our ISU Flickboard was the perfect Father's Day gift! We keep it on the coffee table and start up mini-tournaments while watching baseball or soccer.
The board looks great on display and has been very popular with family and friends wanting to play!
Think foosball but portable for a fraction of the cost. Great value in family entertainment.
Truly a game for all ages, my grandson and I battle it out and he often wins. He is 3.