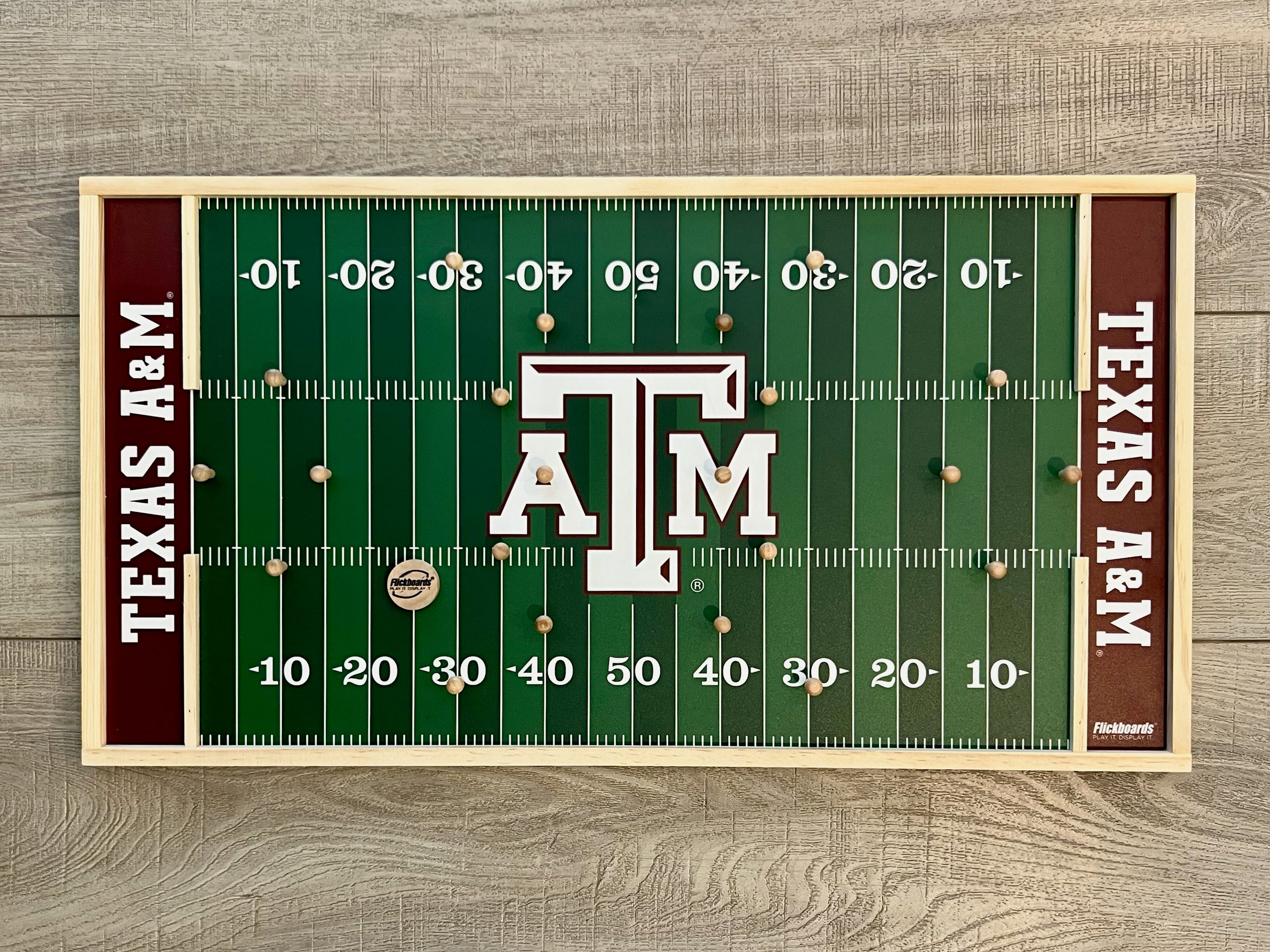 Officially Licensed
Texas A&M Aggies Football
Introducing the perfect addition to any Texas A&M fan's game room or fan cave - the officially licensed Texas A&M Aggies Football Flickboard!
Buy Now
Play It with Passion.
Reminiscent of paper football, this 2-player game is a fun and exciting way to pass the time with friends and family. Players take turns flicking a wooden chip down the board to the end zone, with the first player to score 5 touchdowns declared the winner.

But that's not all - you can also add penalties and challenges for increased difficulty and even more excitement!
Display It with Pride.
Not only is the Flickboard a great game to play, it also doubles as art! With its beautiful high-quality print, hand-crafted wooden construction and sleek design, you can proudly display it on your wall using the convenient keyhole mount (hardware not included) for easy storage.

Unlike other games, which more often are retired to the cupboard or closet, your Flickboard is made to stay out so you may proudly display the love you have for favorite football team year-round! It's always ready for a quick game - simply remove it from your wall, insert player pegs, and start flicking away!
Don't take our word for it
We have bought a number of board games and none of them have been played as often; or by as many people in our family as our Flickboard.
Our ISU Flickboard was the perfect Father's Day gift! We keep it on the coffee table and start up mini-tournaments while watching baseball or soccer.
The board looks great on display and has been very popular with family and friends wanting to play!